Item No. 213660
[ K-POP ] (DVD) EXO FROM. EXO PLANET #2 - The EXO'LUXION - in SEOUL
(4)
Original price
$

41.63

/ 41.63
Our price
You save

$

9.77 / 9.77
| | |
| --- | --- |
| Quantity | |
This product is out of stock or sell stops..
Bulk Order
Delivery
Payments
Returns
Guarantee
We offer discounts on bulk orders depending on the product. | See details
Varies for items shipped from an international location | See details
|
FREE K-Money | See details
200% REFUND | See details
[DVD] EXO FROM. EXO PLANET #2 - The EXO'LUXION - in SEOUL
Artist : EXO
Information : 2DVDs + Special Color Photobook
The Release Date : 2016.02.29
[DVD] EXO - EXO PLANET #2 : The Exo'luXion in Seoul DVD
* Pre-order for wholesale must be completed by 21th Feb. (首批???:2月21日)
* Detail
- 2DVDs
- Special Color Photobook
- Photo-framed Mouse Pad
(
Out of stock since April 2016
)
+ Postcard (1 ea) (Only for Firstpress)
: Please choose your favorite postcard page from the 'Postcard Book' and cut it along a dotted line.
: Insert it to the framed mouse pad, and you'll be able to enjoy the special mouse pad with images you like.

REGION CODE : ALL
RUNNING TIME : TOTAL 200min (D1 : 98min, D2 : 102min)
SUBTITLE : KOREAN, JAPANESE, CHINESE
* Tracklist
= Disc 1=
01. Intro Exo'luXion
02. 중독 (Overdose)
03. HISTORY
04. EL DORADO
05. Ment
06. 나비소녀 (Don't Go)
07. PLAYBOY
08. Baby, Don't Cry (인어의 눈물)
09. MY ANSWER
10. VCR M.V - My Turn To Cry
11. The Star
12. EXODUS
13. HURT
14. 피터팬 (Peter Pan)
15. XOXO (Kisses & Hugs)
16. Lucky
17. 3.6.5
18. Ment
19. Christmas Day
20. 첫 눈 (The First Snow)
21. 12월의 기적 (Miracles in December)

= Disc 2=

22. Full Moon
23. Machine
24. Drop That
25. Let Out The Beast
26. Run
27. CALL ME BABY
28. One Love
29. 으르렁 (Growl)
30. 늑대와 미녀 (Wolf)
31. Ment
32. MAMA
33. 약속 (EXO 2014)
34. Closing Ment
35. 너의 세상으로 (Angel)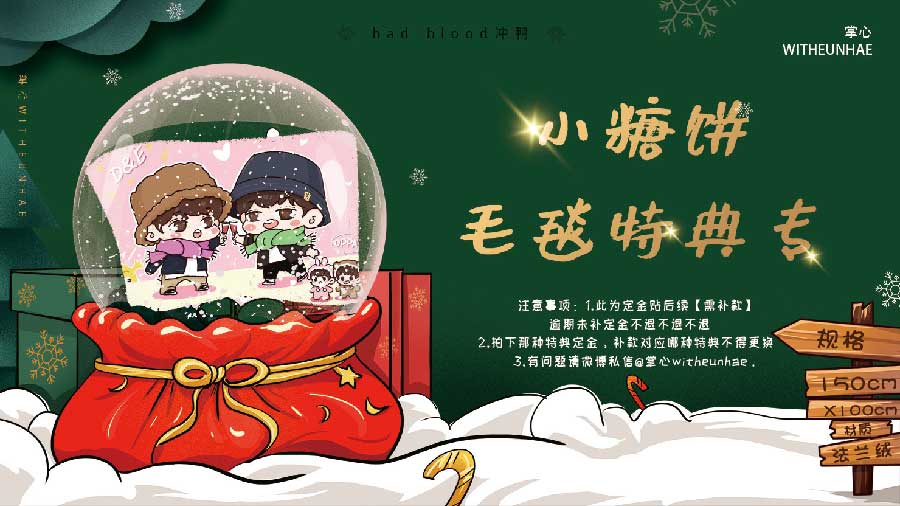 신 한류 제왕, EXO의 2015 콘서트 "EXO PLANET #2" DVD 전격 발매!

데뷔 이래 '엑소앓이' 신드롬을 불러 일으키며 '음반 킹', '신 한류 제왕'으로 자리매김한 EXO!
아시아를 넘어 글로벌 대세로 우뚝 선 EXO의 2번째 단독 콘서트 "EXO PLANET #2 - The EXO'luXion"

EXO PLANET #2 - The EXO'luXion in Seoul DVD



2015년 3월, 서울 잠실 올림픽공원 체조경기장을 5일간 은빛으로 물들였던 EXO의 두 번째 콘서트 "EXO PLANET #2 - The Exo'luXion in Seoul" 그 뜨거운 열기 가득한 현장을 생생하게 전하는 라이브 DVD!

'MAMA', '늑대와 미녀', '으르렁', '중독' 등 EXO의 히트곡 퍼레이드와 'El Dorado(엘도라도)', 'PLAYBOY', 'MY ANSWER', 'EXODUS', 'Hurt', 'Full Moon', 'Drop That', 'CALL ME BABY', '약속'을 비롯한 콘서트 이후에 발매한 새 앨범 수록곡과 콘서트를 위해 준비한 신곡 무대들!

다채로운 음악과 퍼포먼스가 어우러진 완성도 높은 환상적인 무대!
또한 섹션 별로 다른 컨셉의 무대를 선보이며 카리스마 넘치는 모습, 귀여운 모습, 섹시한 모습과 자유분방한 모습 등 EXO만의 색깔과 개성을 극대화시킨 "EXO PLANET #2 - The EXO'luXion in Seoul"
팬과 함께 울고 웃었던 그 뜨거웠던 현장을 DVD로 다시 한번 즐겨보자!
Product Name

[ K-POP ] (DVD) EXO FROM. EXO PLANET #2 - The EXO'LUXION - in SEOUL

Category

K-pop > DVD > DVD

Brand

K-POP

Items

SHIPPING

ㆍDelivery Time

2-3 working days

2-3 working days

7-14 working days

8-15 working days

※ USA, AUSTRALIA ONLY

5-12 working days

※ Pantos is only available in USA and Australia. Delivery times to Australia may take 5-10 business days to Australia, and 5-12 days to USA.

※ Please keep in mind that your order may see some delay in shipping process due to delay in receiving one or more items from our providers.

ㆍShipping process Products Providers → Korean Local Shipping → Koreanmall Warehouse → International shipping → Buyer

After measuring actual weight or dimension of the item, additional shipping fee may be required.
There could be a delay in shipping due to shipping courier or custom issue by countries/areas.


ㆍNotice

Koreanmall is not responsible for any import customs duties or tax fees. When a customer makes a purchase in Koreanmall, the customer is responsible for importing of the parcel into his/her country borders, because the customer becomes an importer. Customers policies vary widely from country to country. Please contact your local customs office for more information.

PAYMENT

To bring you the best online shopping experience, we offer multiple payment methods:
Credit Card
Accounts

EXCHANGE

/

REFUND

/

RETURN

Returns & Refund is a guarantee provided by sellers for ever product they sell on KoreanMall.

When you receive a product that was bought and padi for on our site, and you find it is not as described or is of low quality, you can contact us to resolve these problems.
You will then be able to request a full refund and return the item, or keep the item and agree a partial refund with seller.

All products on KoreanMall have the Returns & Refund guarantee. Any product bought through the site is protected if the items you received are not as described.

The following situations are not included : 1. An item you claim is not as described, but the seller can prove that it is.
2. Items are as described, but you no longer want them (unless the seller offers Easy Returns)
You can submit refund requests up to 15 days after you have received items completely.